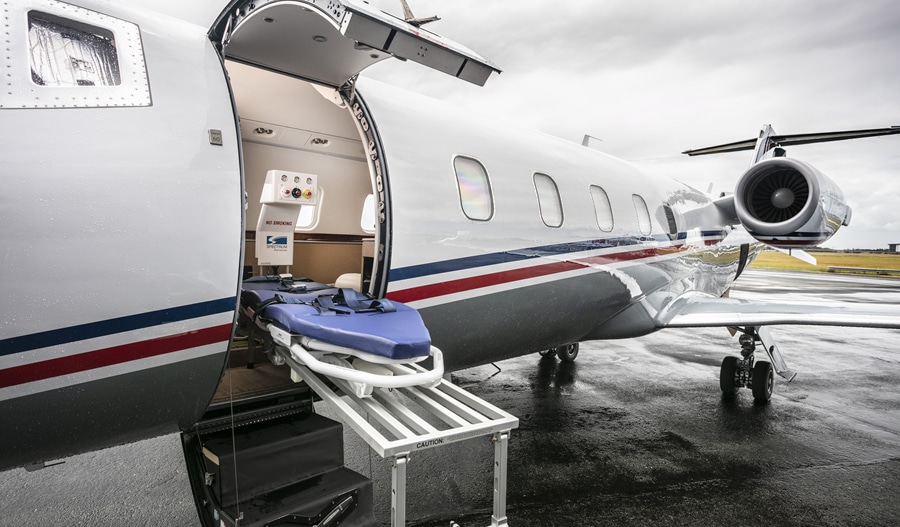 Hiring an air ambulance can provide fast and specialized medical care, improve patient comfort and safety, and offer broader geographic coverage.
A medicalized plane is the best option when we need medical transport with guarantees.
A medical jet may be the best option in an urgent medical transfer, aeromedical rescue or to access places with small airports.
More comfortable and safe
Medicalized planes are usually more comfortable and safer than ground ambulances. Patients who need to be transferred by air ambulance can travel lying down in a bed, which reduces the risk of injury or complications during transport.
Cover long distances
Air ambulances can cover much greater distances than ground ambulances, which means that patients can be transferred to specialized hospitals or treatment centers in another country.
Access to hard-to-reach areas
The air ambulance can reach the destination much faster than a ground ambulance, which can be critical in cases of medical emergencies. In addition, air ambulances can land in places where land access is not possible, making them an ideal choice for rescue, remote or hard-to-reach areas.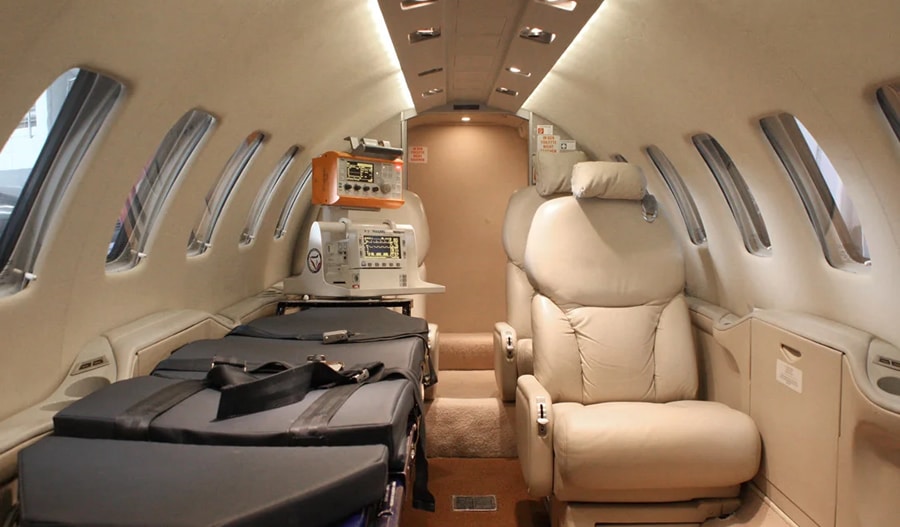 Ambulance aircraft are often equipped with highly trained medical personnel and advanced medical technology that enables them to provide specialized medical care in the air. This is especially important in cases where urgent medical attention is required during the transfer.
Contact us for any questions or comments about our services for private flight travel: prices, availability, additional services…
If you want a budget to rent a private jet, a charter for a group or for any related service, you can contact us through the form or by email: