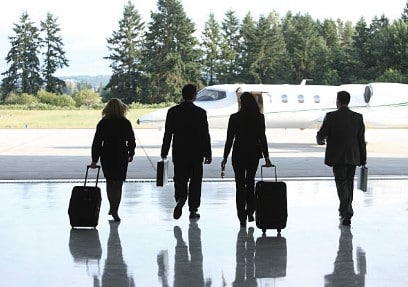 Rent a private jet for businesses
Renting a private jet for a company can increase efficiency and productivity, offer privacy and confidentiality, improve image and branding, provide flexibility and adaptability by having a greater cargo capacity.
Chartering a corporate flight can be a valuable investment for a company that values the efficiency and well-being of its employees and customers, and wants to improve its image and branding.
Companies can schedule corporate flights according to their needs, which gives them greater flexibility and adaptability compared to commercial flights. Plus, they can change travel plans at the last minute without having to worry about the availability of commercial flights.
Private jets have a greater cargo capacity than commercial aircraft, which allows companies to enjoy their executive flight with greater benefits.
Contact us for any questions or comments about our services for private flight travel: prices, availability, additional services…
If you want a budget to rent a private jet, a charter for a group or for any related service, you can contact us through the form or by email: